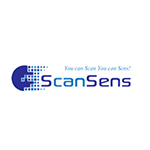 ScanSens GmbH was established in 2013 on the base of technological facility IMSAS in the University of Bremen.
ScanSens offers unique perspective solutions in the field of TERS AFM probes:
• construction of nanoantennas for effective plasmon excitation
• varying of the antenna cross section
• implementation of periodic resonant structures with variable periods
• variable tilt angle for enhanced plasmon excitation
ROLE IN THE PROJECT:
ScanSens will design and produce plasmonic tips of CMOS compatible materials. The technology of manufacturing of ScanSens GmbH with polycrystalline growth of cantilevers, is considered a Key Enabling Technology in the framework of the project.